In 2020 – one of our clients, Aumüller Druck GmbH & Co. KG, received the environmental award of the City of Regensburg for the second time. This prize is awarded to companies every two years.
This year the prize was awarded to them for their measures to attain a mainly CO2 neutral production as well as numerous projects for the reduction, compensation and avoidance of CO2 emissions.
The picture shows Mr Stefan Aumüller receiving the award.
In addition to this award, Aumüller Druck 2020 won first place in the Print and Media Award as Environmentally Oriented Company of the Year, also for the second time. The Koenig & Bauer Award honors companies that are particularly committed to environmental protection. With traceable data in terms of certificates, emission figures and proof of special measures, companies can face a before-and-after comparison.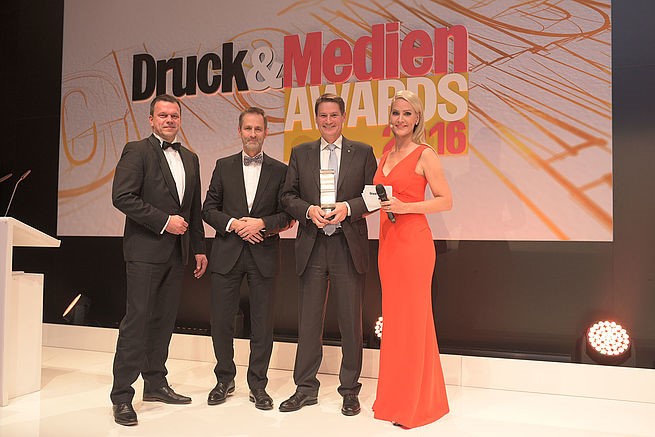 The picture shows the two Aumüller brothers (in 2016) at the presentation of the Print and Media Award.
Unfortunately, no gala could take place this year due to the current situation. Instead, the awards are handed over virtually and "unboxing videos" are published afterwards.
We are delighted that Aumüller Druck have won these prestigious awards we have been working and consulting successfully with them for more than 20 years now, and congratulate them on this great success.